Forge a Family That Will
Outlive Your Grandchildren
The actions you take in your lifetime will impact your descendants, forever.
Don't be another ordinary family, following mainstream advice. You can see that the modern family is crumbling.
Increasingly distant individuals living together, kids that can't wait to strike out on their own, only sharing the occasional awkward call instead forming the cooperative multigenerational unit they should be.
The Founding Furnace is here to help you shape your family into what it is meant to be.
With the right knowledge and guidance, you can build a cohesive multigenerational family that will last the test of time – a dynasty.
We will arm you with the tools and resources to positively impact the course of your family, forever.
Unlock a Library of Curated Resources
Get instant access to a private library full of premium resources written or curated by Ben Black.
Improve your family's health, develop stronger bonds, become for self sufficient.
Grow your family's income with advice along the way.
Ever expanding with new content on subjects such as:
Homeschooling
Parenting
Health and Nutrition
Real Estate
Self Reliance
Income Growth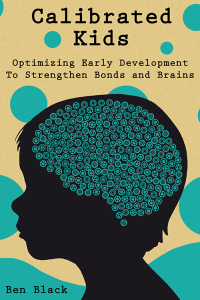 Learn how to calibrate your kids
A bestseller on Amazon, Calibrated Kids will arm you with the tools to forge better bonds and brains for your children.
Both tiers get access to a downloadable PDF of the book to keep, forever.
Ready to Forge your Family?
No matter where you're positioned now, one of our plans will give you the tools and resources to improve your station and build a brighter future for your children.

Fortify Your Family's Foundation
Access resources and a community to build strong foundations for your family.
Receive instant access to:
Expanding private library of resources
Entry to a private community
Access for you and your spouse
Live advice from Ben Black & experts
Downloadable PDF of Calibrated Kids
Discounts on all Dynastus Services

Forge Your Family into a Dynasty
Weekly group calls, AMAs, and monthly modules to forge your family empire.
Get everything in Family Foundation PLUS:
Weekly group calls
Access to live AMAs with experts
1:1 Family Forging session w/Ben Black
Monthly modules [coming soon]
Assignment of an accountability partner
Membership covers both you and your spouse

What is the Private COmmunity?
We have a special community set up with a 3rd party service, independent of social platforms. This ensures privacy and 100% up time.
However, Discord is our preferred means of communication, calls, and organization so we have also created private rooms in The Dynasty Foundry Discord server for you to take advantage of as well.
Do I get to keep the Library resources?
Yes! All the resources provided are downloadable so you can save them and reference them again and again.
We continually work to expand the library so there are new ones to help bolster your family arriving continually, both from myself and from experts in specific fields.
Can my spouse have access too?
Of course. All memberships cover both parents of your children at no extra charge.
After signing up just let me know your email and I will send your spouse a sign up link.
What is a Family Forging Session?
Members of the Family Forge get a bonus 1 hour one on one session with myself, Ben Black, to get to know one another.
Normally a premium service, I will give you specific answers to your questions and help set you on the right path from where you are now to establish your dynasty.
What are Monthly Modules?
Monthly modules
 are supplied to Family Forge subscribers to work through and design specific systems for your family to stand the test of time such as:
Family constitution

Timeless tradition

Developing your Family Culture

Creating heirlooms

Establishing your family council

Building your family sanctuary

Filling your coffers

Crafting your family emblem
What do Weekly Group Calls Entail?
As a member of the Family Forge tier, you can get on live group calls with Ben Black every week. Discuss specific topics, request input, or offer your own.
Guest experts on specific subjects you can ask anything to help you grow your family's intellectual capital.
Tap into the Dynastus networks knowledge and expand your intellectual capital.
What discounts are offered?
All Dynastus products and services are offered at a discount to family forge members where possible. 
Emblem design, Family Forging coaching, Dynasty Acceleration Cohorts and any products sold privately through our channels are offered at a discount to you.
Other people can help keep us accountable. If you so desire it, we can find a good fit for for an accountability partner with another member.
This will help keep you motivated to keep pushing yourself, and checking in with them to offer them the same. Build genuine connections with other founding parents.