Become a Founding Parent!
Creating a dynasty is not reserved for the ultra-rich.
Dynastus is a collection of knowledge serving your pursuit of building long term multigenerational families, and ultimately generational wealth.
You can start with the article on the left, a comprehensive piece covering the basics of all subjects. Or you can go to the discovery page to get deeper insights into specific topics.
Leave a legacy your children will be proud of.

Yours,
Ben Black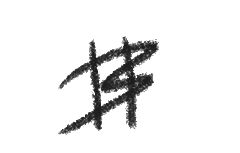 Enter your details below and we'll send you the 23 page eBook on three core systems to build a modern dynasty via email. We will also add you to our mailing list and provide a regular stream of information and updates to help you in your quest to building your Dynasty.
You can unsubscribe at any time if you no longer wish to hear from us.
Leave a legacy your children are proud of.
The world has changed. We don't have the inheritance from our family we used to. We have become isolated. It has become harder than any point in recent history to get ahead. Building a legacy creates a foundation for your descendants to build upon. The dynasty you create will make the lives of your descendants more prosperous with each passing generation.
Regain your sense of purpose.
Creating a dynasty reestablishes meaning in the life of your family members. The intent to leave your bloodline better off with each subsequent generation, with family members working to better themselves and the family. Make effective change in the world by tackling issues multi-generationally instead of trying to get everything done in a single lifetime.
Fight back against a world rife with creeping communism, a loss of virtue and morals, lowering IQs, war, famine, civil unrest, rising extremism and a slew of other concerns. Creating your dynasty reestablishes the fundamentals that society was built upon. The future lies in the hands of those yet to be born. By parenting well and creating a strong, virtuous family culture with resources to hand down, your dynasty will make the future brighter.
Tight-knit families with a strong sense of culture create happy, confident adults. These adults go on to start families of their own and the cycle continues. Creating a dynasty ensures this cycle will continue further down your bloodline. Too many old people are unwanted, left in retirement homes to die, penniless and rarely visited, instead of surrounded by loved ones. A happy, satisfied family extends through all age groups. Happy people are more productive & live longer, more fulfilling lives.
How Dynasty Creation Works
Dynastus was founded by myself, Ben Black, with the intention of helping everyday families forge dynasties of their own.
The research and study that I've done of generational wealth has shown a clear pathway for building wealth like the ultra rich. Perhaps not on the same scale, but with a similar effect.
By ultimate hope is to make the world a more stable place by helping individual families garner private power. This is achieved by organization and a connection to ones roots. Those without children or dynasties have little interest in the outcome of humanity. But those with these things have it in their best interest to work towards a brighter future. 
Traditional values are declining. Integrity, virtue and conservatism is being replaced with ignorance, debauchery, hedonism and nihilism. Worse still is that the world is cheering as it slowly burns, it's nerve endings already seared away. This is clearing the path for communism creeping in, for war, famine, unabashed attacks on western culture, lowering IQs and too many issues to list here – indeed, the future seems bleak. 
The collective effort of the many dynasties that will hopefully form from Dynastus will help fight back against the growing darkness and negativity in the world. The future starts with our children and is handed over to those yet to be born. Let's work together to create a future worth fighting for.
The site started out as a generic finance blog but has since evolved into so much more. Now, the majority of the content is focused on helping you create the family you need to. This has been achieved this by studying existing families, reading, listening to and watching existing resources, interviewing those I know in both the real and digital world and learning about everything I can. The result is Dynastus; the distilled content of thousands upon thousands of hours of research, thought and experience.
Personally, I spend the majority of my effort working towards creating the foundation of my dynasty. Whether it's establishing a new revenue stream, managing our investment portfolio, researching for myself and Dynastus or spending quality time with my family, everything I do is for my family and the descendants I know I'll never meet.
Join this incredible journey and create your dynasty alongside me.
Yours,
Ben Black